Evi Hadjipieri, an MSc student of Cultural Management was the second intern hosted by the InterCap project for 2 months. Evi joined the team of CARDET in February 2020 and she was of great help and support to the project.
We would like to thank Evi for her work and contribution in the project and the organisation overall and wish her all the best!
My name is Evi Hadjipieri and I am a 25 years old. I am currently a student of Cultural Management MSc at the Open University of Cyprus. I started my internship for CARDET in February 2020, for a period of two months- until March 2020. The reason I took this internship was my interest in the projects of CARDET which are based on sustainability, social and environmental justice. During my internship I was specifically assigned tasks from the InterCap Project which is about raising awareness on Migration, Global Education and Sustainable Development Goals.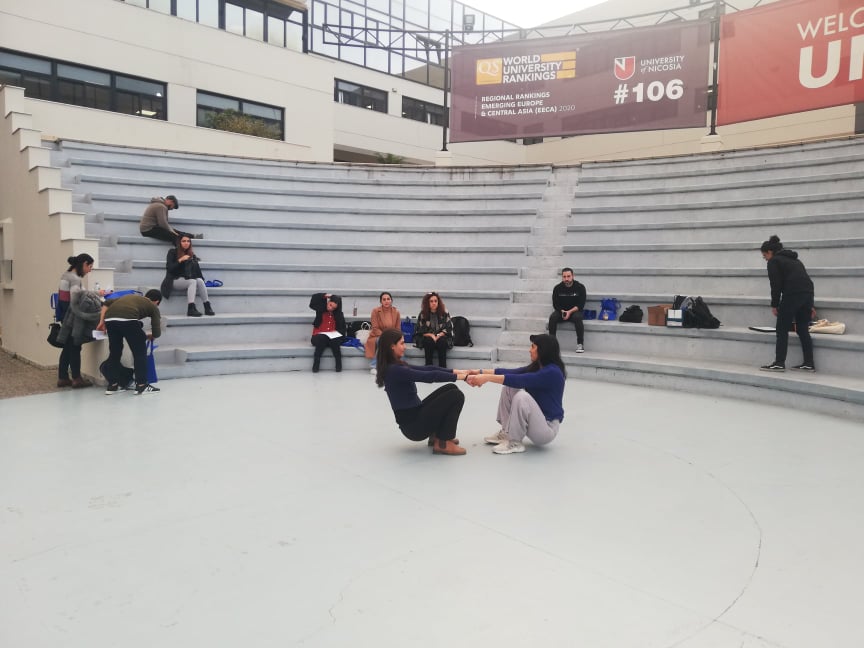 With the support of my mentor from CARDET, I was able to actively participate in the project by helping in the implementation of the project's workshops and trainings. More specifically, by completing the Online Training Package developed by the InterCap project, and in combination to my previous experience on theatre, I was able to conduct the Theatre for Living (T4L) Methodology workshops and trainings to pre-service, in-service and teacher trainers. The InterCap Modules gave me a strong theoretical background on issues, numbers and facts concerning Sustainable Development Goals and Migration and a different perspective on how one can address to those, since the modules contained valuable knowledge about the practice of Theatre For Life, in such a way that I was able to practically demonstrate the activity with my colleague to the teachers. The workshops are consisted of different interactive physical games and techniques, which through the guidance of a mediator, serve as triggers to open a conversation on different issues that are more difficult to be addressed otherwise. In our case the issues we addressed during the workshops were related to the topics of the InterCap project.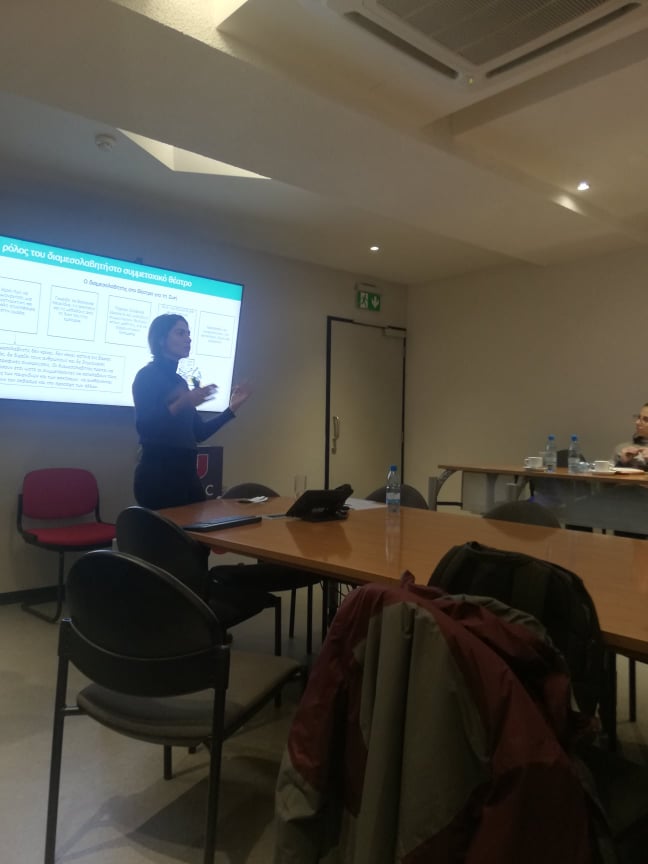 In general, I feel very lucky to have participated in the program because sharing the values of InterCap can really make a change in the society. The implementation of the workshops gave me valuable tools, such as the one of the Theatre 4 Living methodology which I am sure I will be using again in the future. It was very fulfilling to see people being intrigued and question themselves through the simple practices shared with them. I hope more people can learn the methodologies InterCap has adopted and developed.