InterCap internship report by Alexandra Haslinger
Through my internship at Academic Experience Worldwide e.V. (aeWorldwide)*, which was offered by the InterCap project, I had the opportunity to get to know the important work the organisation does by bringing together refugees with an academic background and German students. I heard about the aeWorldwide and this internship opportunity during a workshop held for the InterCap project in Kassel with the topic "Theater for Living: Theatre methods of global learning in the context of migration and sustainable development" in December 2019.
As an InterCap cooperating partner, the aeWorldwide organisation shares at a great level the ideals and objectives of InterCap such as enhancing critical understanding on migration and sustainable development in the context of SDGs (Sustainable Development Goals). To fulfill these objectives, InterCap project seeks to explore and strengthen the link between quality development education and attitudes towards migration and development.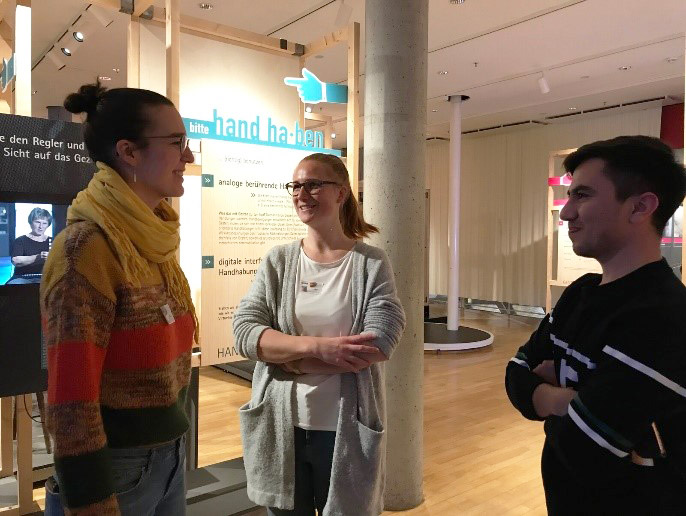 aeWorldwide has a wide array of areas and activities to engage with. I had the chance to be part of the press team and the seminar team; something that enabled me to have a closer look and experience on their work. Being engaged in this organisation, I got the opportunity to attend a seminar on racial profiling and racism in Frankfurt's police department- conducted by a PhD student from Frankfurt- and to visit the museum of communication, both organized by aeWorldwide members
Through the press team I took the opportunity to write a newsletter and to sketch new designs for our seminar announcements. Furthermore, I joined an evening at "Integration geht durch den Magen" which was organized by aeWorldwide together with ShoutOutLoud e.V. Together with people from different countries, we cooked and connected by sharing interesting conversations while having dinner.
By joining all those events and activities I only met a handful of the aeWorldwide members. Thus, I was happy to get to know a lot more of them at a team workshop that was scheduled in order to redefine and evaluate the association's overall work and target group.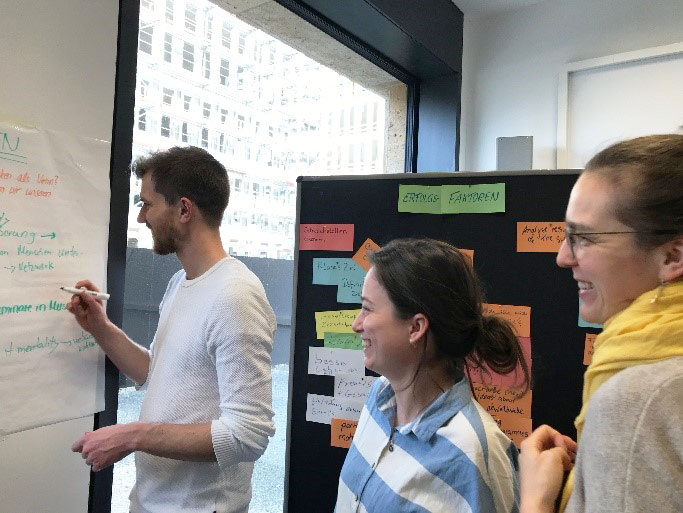 I truly enjoyed being part of this process and getting to know more of the people involved with aeWorldwide. The team workshop also helped me fully understand the vision and purpose of the association and made me even more excited to engage with different tasks. Unfortunately, the Corona pandemic made it impossible to proceed with all the planned seminars and activities and instead all of us had to work and connect from home.
Still, I appreciated my time at aeWorldwide so much and would have loved to have been more involved if the circumstances would have allowed. I have learned a lot and got to know some very kind and passionate young people who sacrifice their time to make a difference in our society. I want to thank everyone at aeWorldwide who did their best to make me feel part of the group and supported me during my internship.
*The internship was offered by the project InterCap in cooperation to aeWorldwide.
Further information on academic experience Worldwide e.V.
Website: www.aeworldwide.de
Contact: info[at]aeworldwide.de
Podcast by aeWorldwide "Refugee Tales Germany": https://podcasts.apple.com/de/podcast/refugee-tales-germany/id1505983348
https://podcasts.apple.com/de/podcast/refugee-tales-germany/id1505983348